NOW HUNTERS POINT
with envelope A+D + Studio O

Status : Ongoing
Year : 2013 -
Location: San Francisco, CA
Client : PG&E, Inc.
Photographer : Anne Hammersky


The Pacific Gas and Electric Hunters Point site is a multi-faceted property with complex social and historical connections to the surrounding neighborhood. Working within this once forbidding piece of land, NOW Hunters Point takes the practice of urban activation and applies it as an iterative, community-led visioning process. Using an array of events and activations to gather and test ideas for the site's future purpose, this project has cultivated a deep and substantive dialogue with the community.
From the outset, NOW Hunters Point was rooted in the values of collaboration and listening, and an interest in the connections between place, community, and identity. We began two simple yet powerful moves: a listening booth—where the stories of local residents were recorded and shared through a partnership with StoryCorps—and site graphics, painted with the help of local youth, that transformed a piece of asphalt into a flexible venue for a wide range of programs.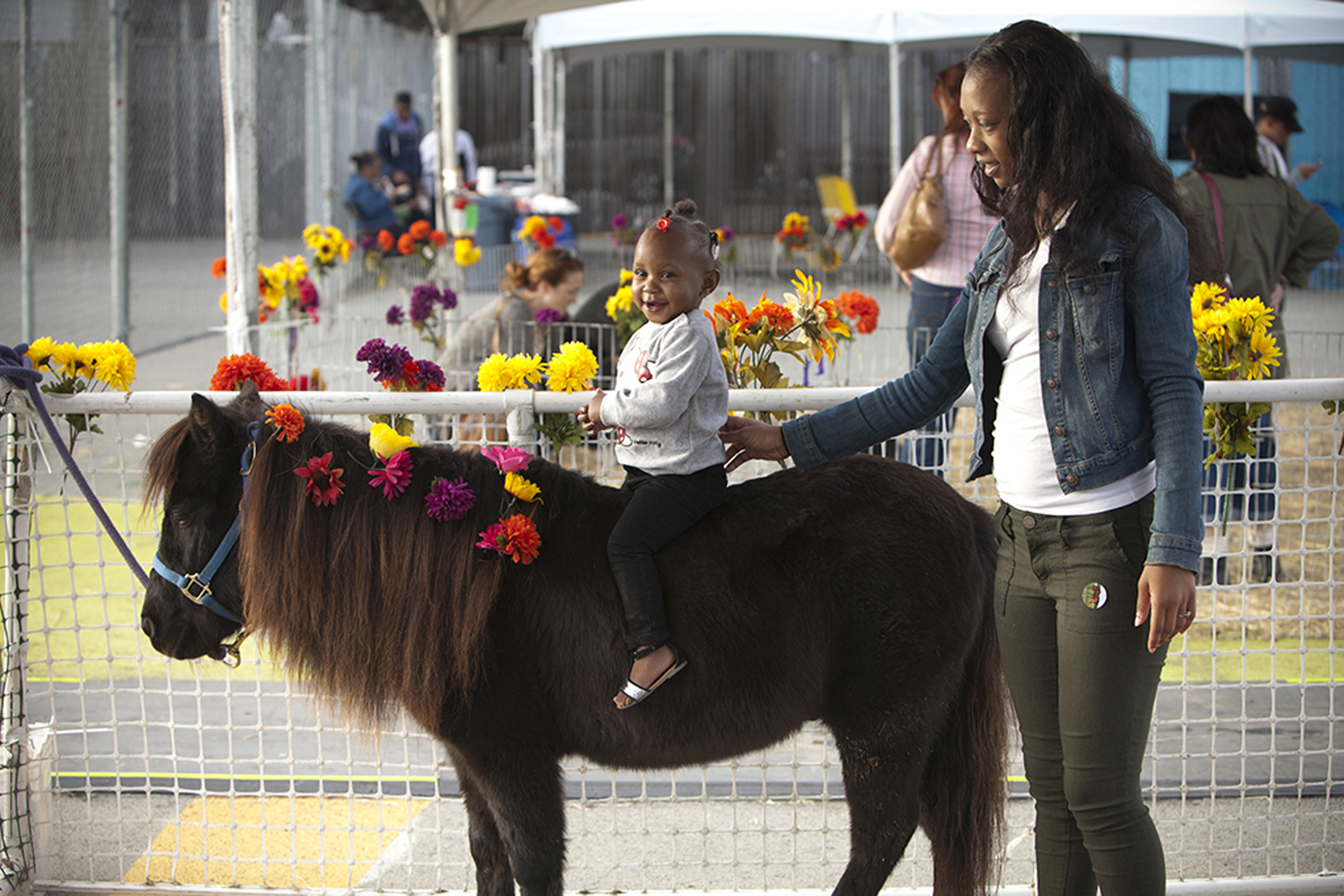 Since 2013, NOW Hunters Point has hosted more than 60 activations from children's art workshops and job training to movie nights and even a circus. To date we've heard from over 15,000 people—from school kids to elders—drawing insights from crayon drawings, discussions, and program attendance about the community's aspirations for the site, their neighborhood, and their futures.