LIGHT MARKET
with envelope A+D

Status : Under Construction
Year : 2020
Location: San Francisco, CA
Clients : TJBC / MetLife / PMA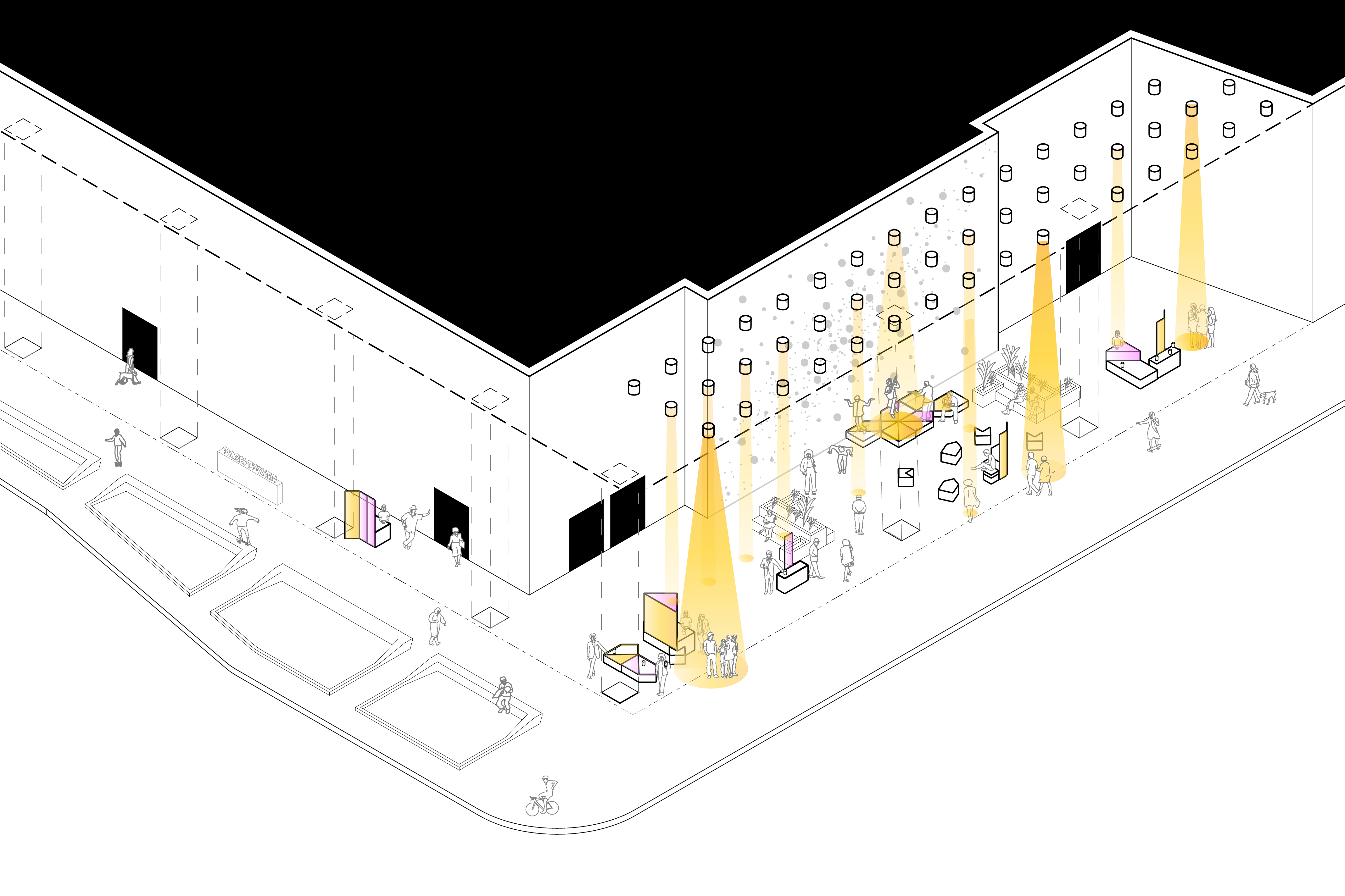 Situated at the gateway to West Oakland, this project imagines a vibrant future for a former pipeworks factory. Components of the Bay Bridge were assembled in this once-bustling manufacturing site. Today a collection of semi-derelict buildings have the potential to become a new community hub within a changing neighborhood.
In times of flux, transforming a site so steeped in local history requires extra care. Drawing on our experience with both PROXY and NOW Hunters Point, we proposed a multi-year process that would unfold iteratively with the involvement of area residents. Through ongoing activations, this process would invite the West Oakland neighborhood—a historically African-American community facing rapid gentrification after decades of disinvestment—to shape a vision for the site deeply informed by local needs and desires.
To find appropriate points of departure for this plan, we undertook an analysis of existing resources and constraints within the West Oakland area, including comparing amenities and institutions with neighboring areas. We identified five areas of focus for West Oakland Gateway's interim activations: cultural production, resource sharing, food, micro-enterprise, and spectacular events.
Beginning with a lightweight reoccupation of existing spaces, the project would evolve over time driven by a feedback loop of ongoing community engagement and an involved cohort of tenants and vendors. The West Oakland Gateway would emerge organically, ultimately accommodating a range of permanent uses and users rooted in the neighborhood.